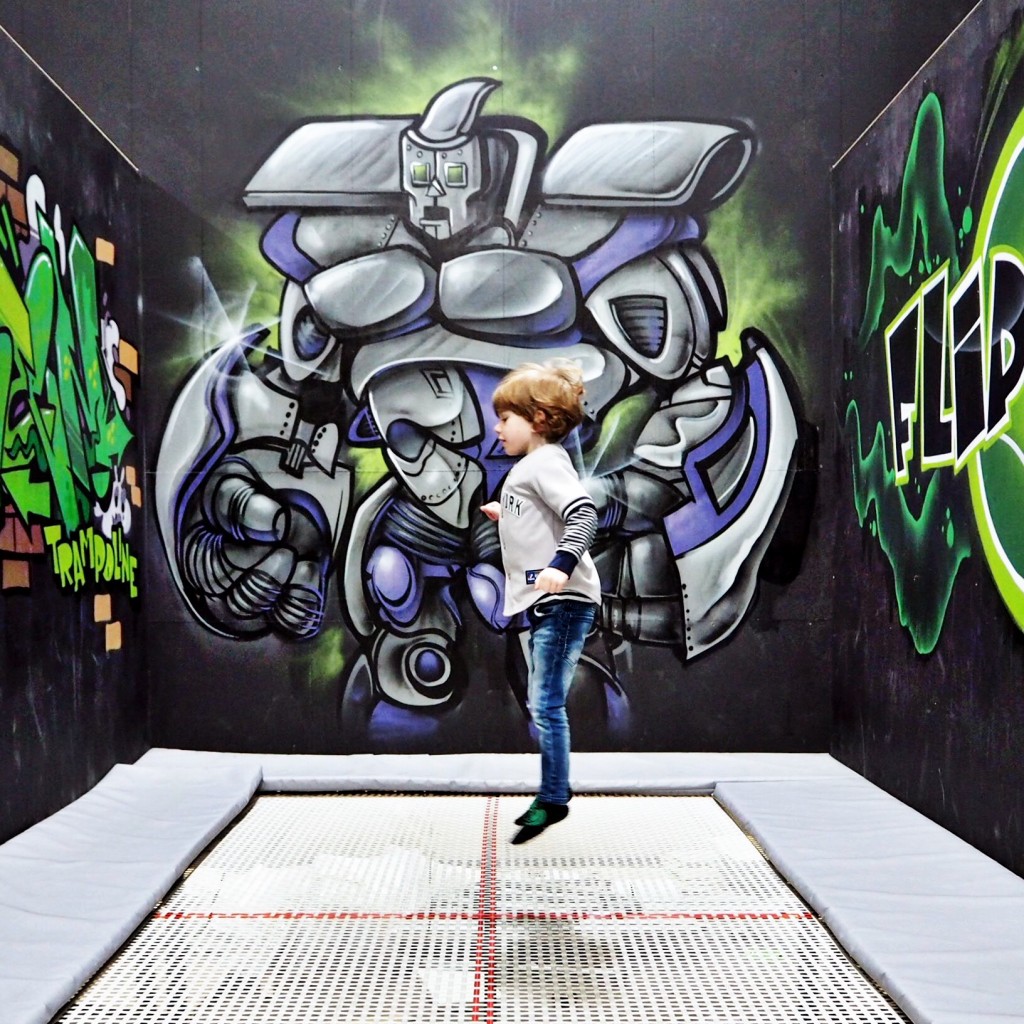 No girls allowed he said, oh no he didn't, oh yes he blooming did. When Lil G first mentioned that he didn't want girlies to come to his birthday party I may have chuckled a little, shrugged it off and thought I'm sure that isn't the case. I know for certain that he plays with girls at school but more importantly we have a mixed circle of friends and he plays so well with both boys and girls. Which if truth be told is why it surprised me when I heard him say those three words. No girls allowed.
As the week's have gone by he has become quite adamant to the point where he has reassured me that Mummy's are allowed, as he could see that I was a little worried that even I would be struck off the list. But it's ok he went on to say, because Mummy's are allowed. You can still come Mummy. Just no girlies, OK? Phew. I guess this moment in time was inevitable really. He's a boy and likes boy things. Whilst neither Mr H nor I have ever promoted gender bias toys, or pushed certain activities or colour preferences his way he certainly has found his own path. One where his favourite things to do are play football, pretend to be a mash up of one or all of his marvel heroes, completely put out if I suggest a pink t-shirt or shorts, and lets not forget a light sabre fight or two. As Lil G approaches the grand old age of five, ever stronger and completely in control (well mostly that is), I could see it coming.
Has his dislike for girls come from school, or is it simply his age and him finding his own voice? Personally I think it is the School playground. He's picked up so many different words and dare I say it a little attitude since starting School in September. School has so much to answer for, although I'll save that for another blog post!
And so, gone are the days of hiring a church hall and filling it with a room full of children, a face painter and multi coloured balloons, a gender neutral party if ever there was one. No more, we now have a list and it's a long one. One that Lil G has written and core blimey I dare not deviate. We have ourselves a Flip Out birthday party booked with a strict no girls allowed policy, big boys only and let's not forget they all must love Star Wars. The birthday cake has been ordered, it's a surprise for the Star Wars loving soon to be five year old. May the force be with you kid. Eek.
Talk about making things difficult for handing out the invitations. And best of all he wanted to do this on the playground, rather than let his teachers secretly slip them into their school bags (which I may have mentioned more than once but sadly he did not listen), oh no, he wanted to personally hand them out, one by one to parent and child. And yes, wait for it, one little boy came up to Mr H and asked 'do I have an invite? Sorry, you're not invited (he didn't say it quite like that). The poor little one looked so sneaped and then there was the look of horror on his mummy's face and lets not forget the huddle and conversation that followed with another mummy. Oh dear. Will the ground open up and swallow me whole … were the words that appeared on my phone as Mr H left the school playground.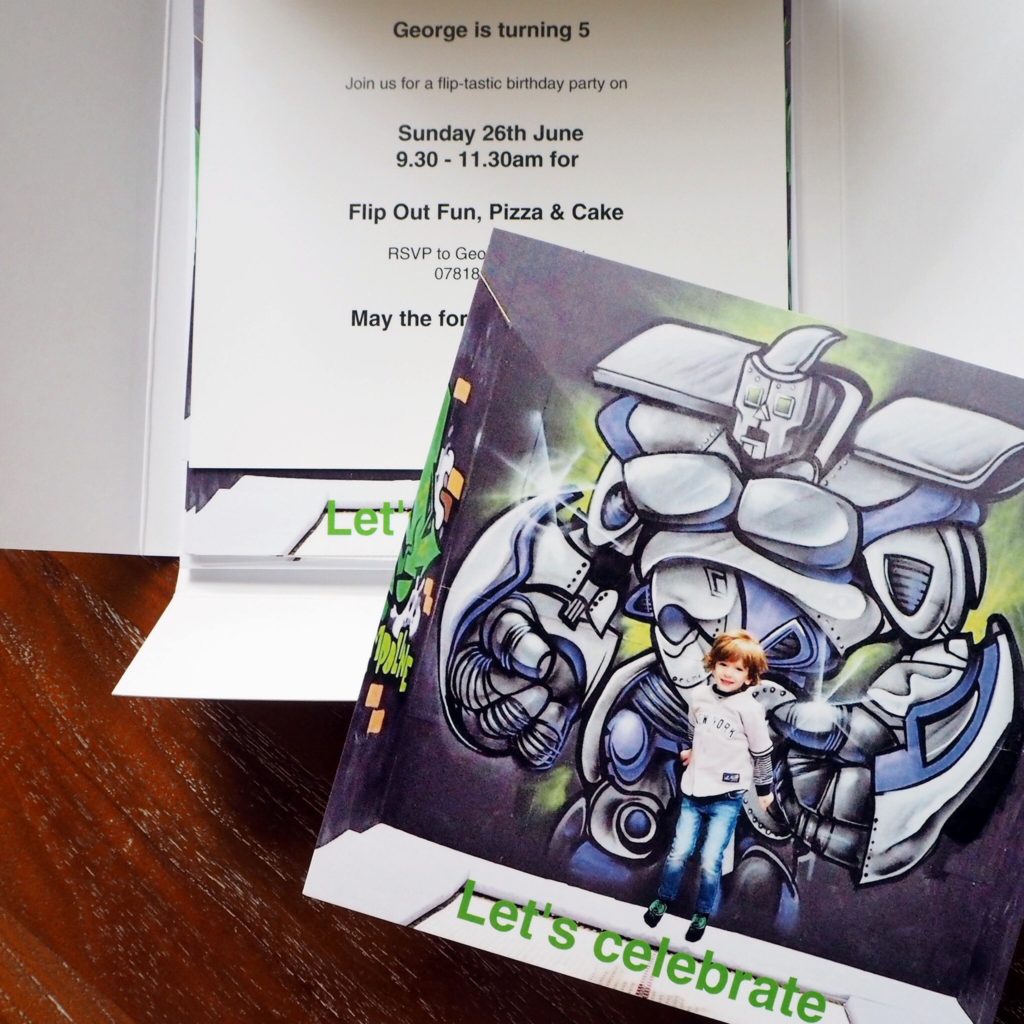 These same words are the ones I am dreading having to say when it is my turn on Friday. We have a few more invitations to hand out and poor Mr H has refused to go down that path again! I don't blame him. It's down to me, I have to suck it up and join in. Or maybe I'll just distract Lil G as much as possible and hand them to the teacher, but we all know that isn't going to happen now don't we. Although I have to say helping Lil G to write out the names to those children he wants to invite was a very special moment indeed. His handwriting seems to have come on leaps and bounds recently. Certainly left me feeling one proud mummy and distracted me from the dreaded invitation drama I am about to experience! Eek.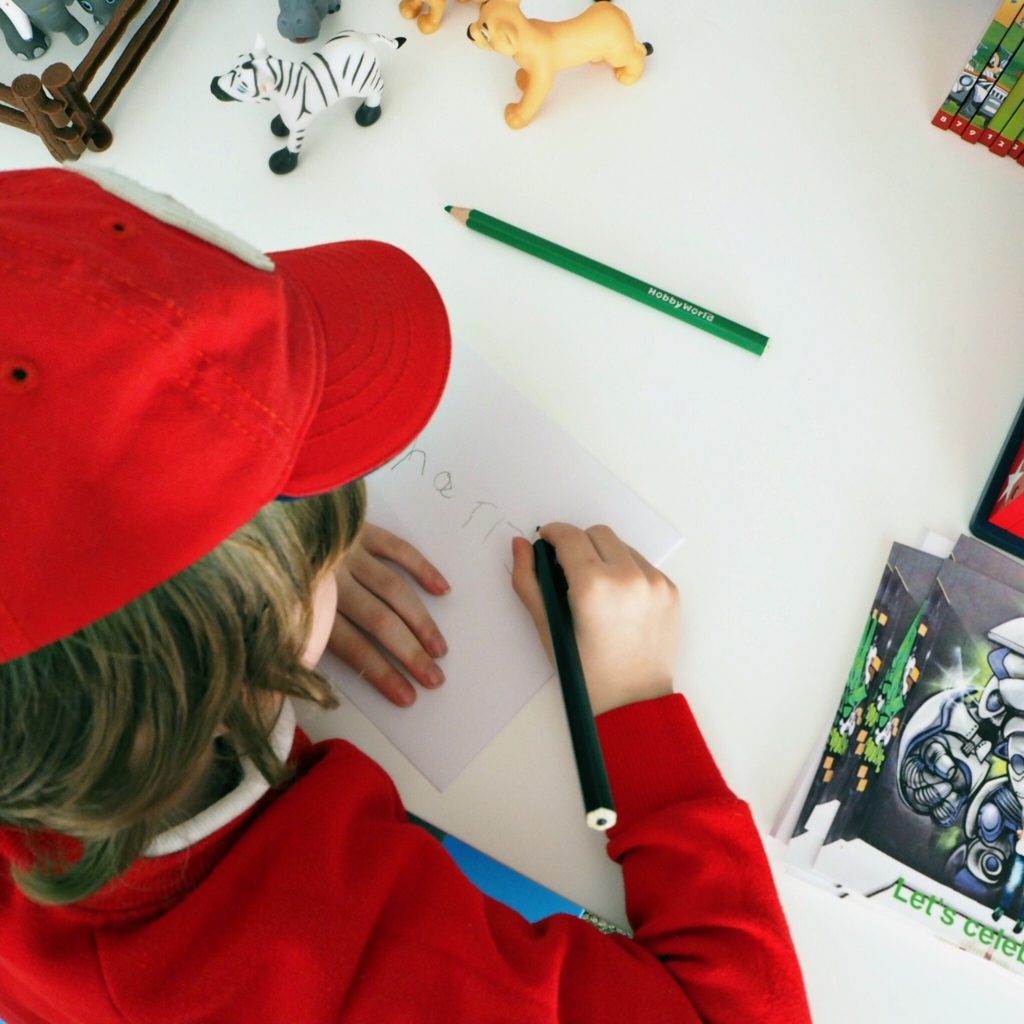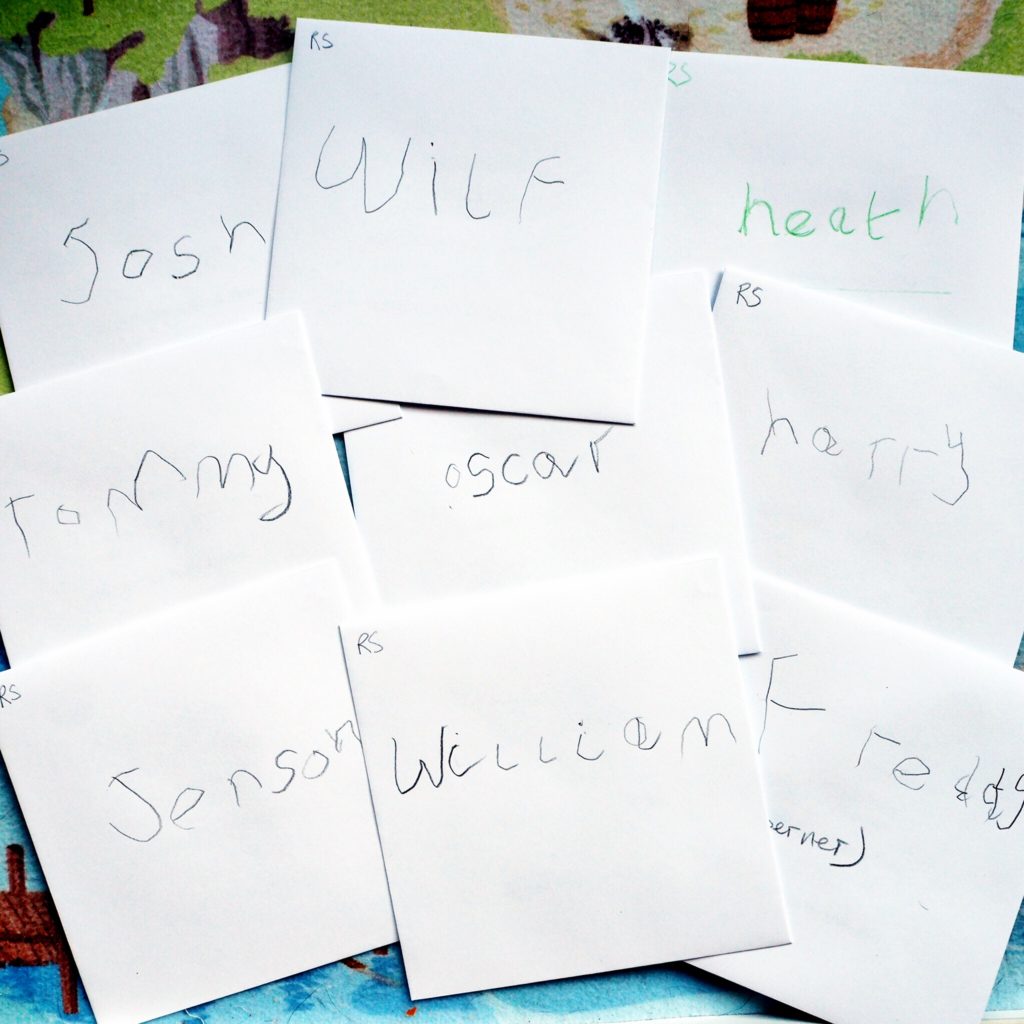 Friday's are usually a day I look forward to, it is my day to do the school run, my day to be a school mum. I usually have a spring in my step as we walk into the School gates, enjoying the five or ten minutes amongst Lil G and his friends, catching up with the mummy's and daddy's who we have grown to know so well. Standing together, watching over as they play, laugh and run their little legs off before the door opens and we kiss them goodbye. Not this week. I'll be the one wearing a cloak, hat and sunglasses. A mummy in disguise, desperate not to be recognised in the event I get asked why are girl's not allowed, or am I invited?
I can hear all the gender neutral party mums poking at me. Sneering at me from behind the school gates. I don't want to be that parent who is ostracised on the school playground or worse still the one to make a little one feel left out. It isn't about that. You see, I have taken direction from the birthday boy. Lil G has made the decision not to invite girls to his birthday party and I think that's ok. After all it is his party. I don't want to inadvertently offend another parent or their child, but truthfully it really is down to Lil G. If he wants a no girls allowed birthday party then that's what he shall have. And there we have it, a birthday party planned by the boy himself.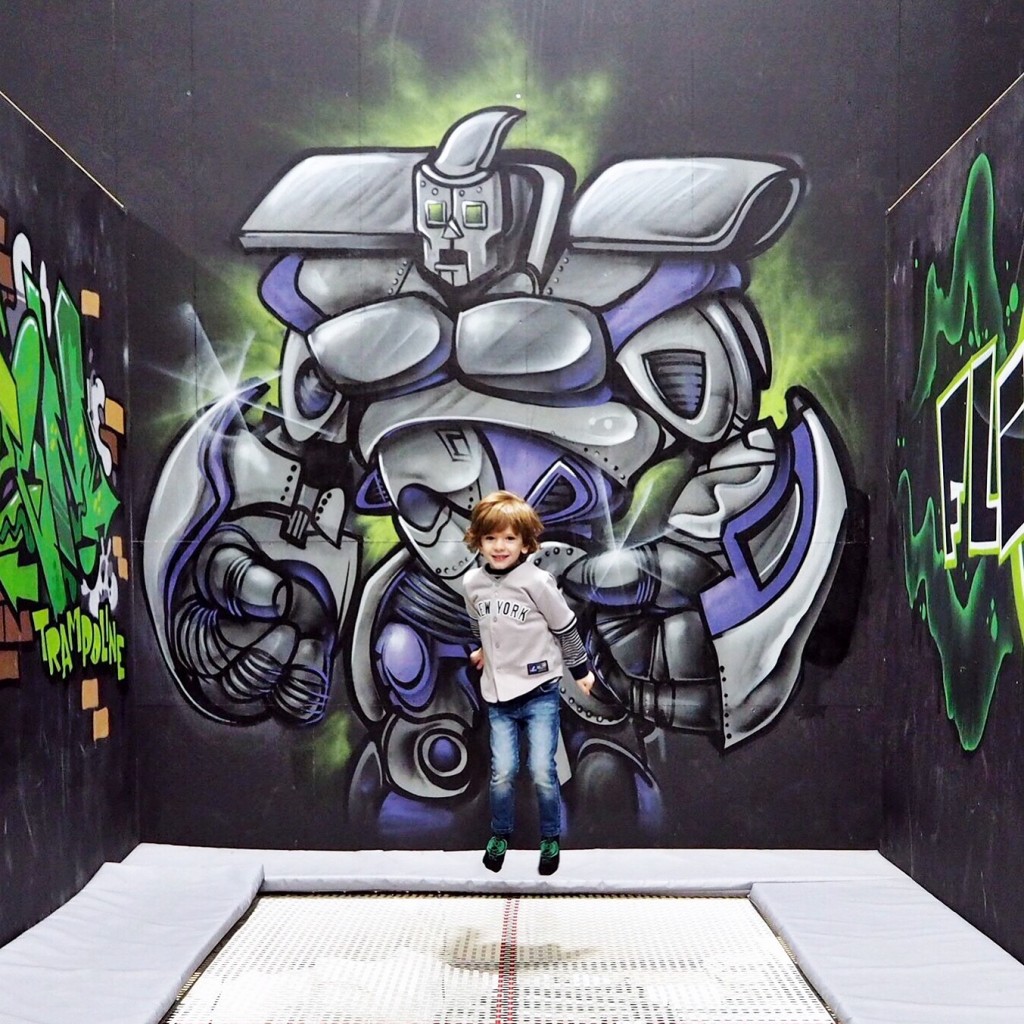 The no girls allowed rule is a decision that has troubled me, it isn't about exclusion, it isn't about being tight (maybe a little bit as blooming hell thirty kids is ridiculous), it's about Mr H and I giving Lil G the birthday party he so desires. After all who wants thirty kids running round a church hall screaming, with half of them completely unknown to us. I considered trying to persuade him, testing him on his invite list, dropping in a girls name to see his reaction and then I thought, why should I? It would appear that there is a children's party etiquette I am breaking, the rule that you should invite the whole school class. Oh yes, thirty blooming children. I don't think so. Here's to making new rules. Invite who you want.
Or maybe it is just me being paranoid, and like me they don't really care or want to spend another Sunday morning at a School birthday party, but do so to please their child. Well mummy's and daddy's there will be tea and cake for the adults so fear not you will survive this birthday party!
Have you had a girls or boys only party?
KA x