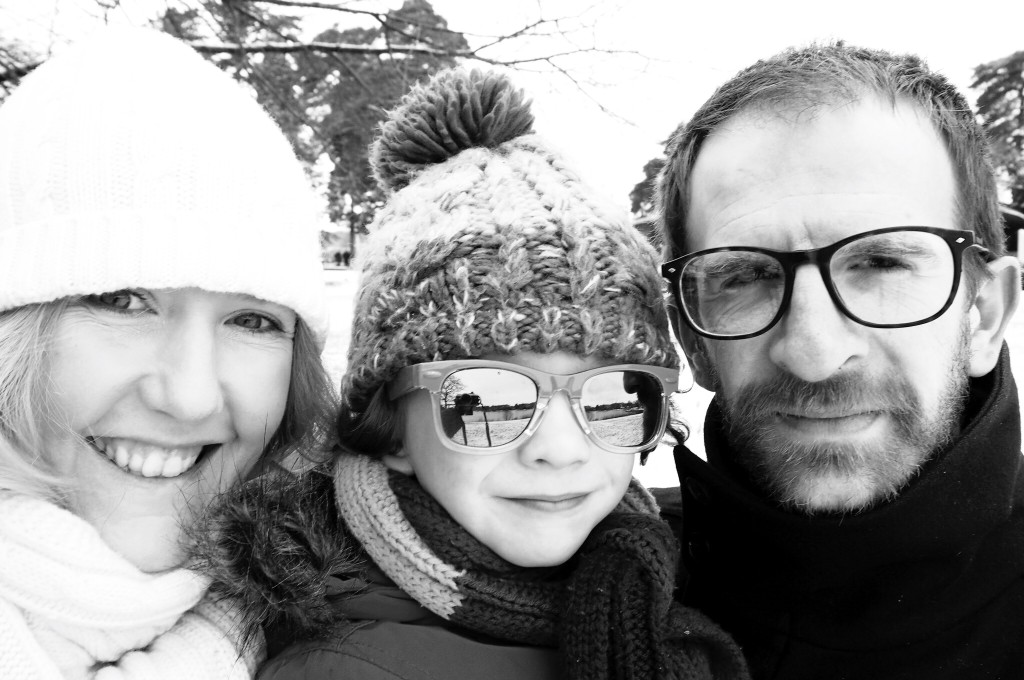 January has zipped by in a flash and if truth be told I'm a little sad to close the door on it. The month has been rather lovely. Full of lazy days, precious family time, a new job for Mr H, birthday celebrations and finding a love for photography for me. Your birthday month is always going to a be a good one though isn't it! As one door closes another opens. Goodbye January, Hello February.
Despite how blooming freezing it was when it snowed, I managed to sneak in a couple of photo's to capture our January Me and Mine. If you look closely on the photo below you will see our furry babies fluffy tail! He didn't quite hold still for the countdown! We had so much fun that morning and certainly received some funny looks hence the pose from Lil G and the distracted look from Mr H. I find it all too funny when people wonder what I am doing setting up the camera on my tripod! Who cares what other people think ey?
We spent almost two hours in the fresh snow and these photo's were quickly taken as we made our way home. It was a little bit chilly willy as Lil G would say. I certainly enjoyed my cup of tea afterwards! I am yet to capture a family photo using my Olympus PEN. Hopefully next month! I need to purchase a matching tripod. For now I am still using my iPhone.
The year ahead certainly is going to plan. We made a few promises to each other about what we wanted to do in 2016 and how we wanted to slow things down a little. January is testament to those promises. I am so blessed to be mummy and wife to my boys. I hope you all had a wonderful January and I look forward to seeing what February has in store for you all.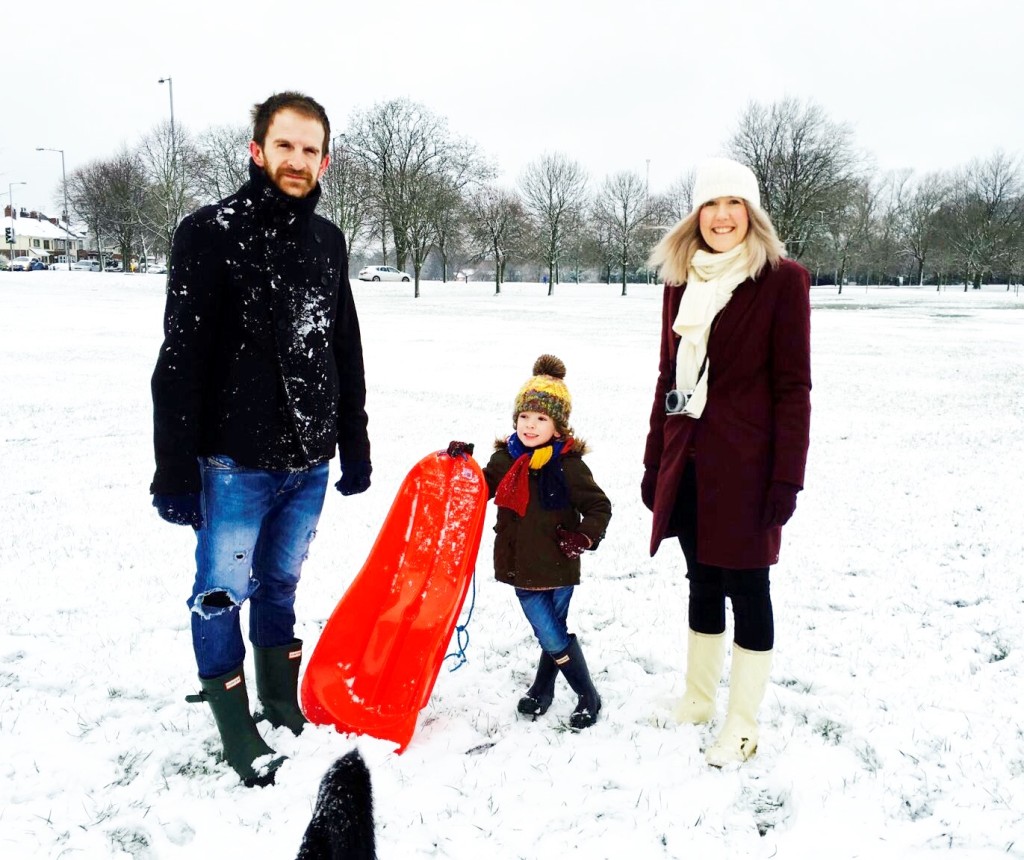 KA x