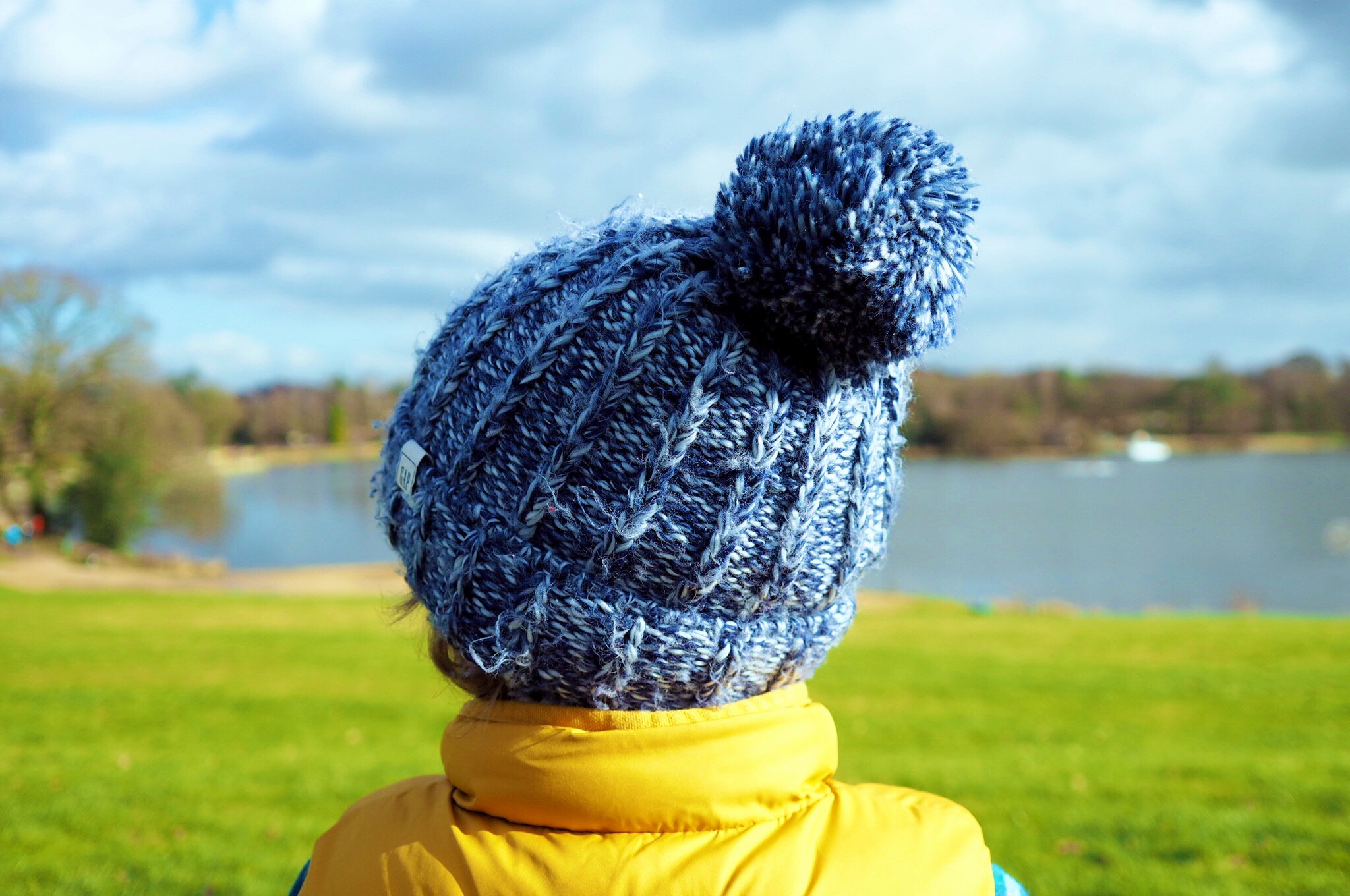 Has another month really passed us by? When I first started to pull this post together I hadn't quite realised just how much fun we had had during the month of February. We hardly ventured out in January as it was mainly rained off, such a stark contrast to this month. The sun popped his hat on most weekends and so I have much more to share with you this time round. Our gorgeous boy has started to plan out our adventures in advance, he has one huge tick list with the planning now becoming a Friday morning ritual.
Where do I start, I have so much to share with you this month. It started with a little play date with friends and ended with a mummy and son day, which if truth be told was a day I had been looking forward to all month. One thing I can tell you is that the weatherman really is trying his best to confuse me, one day we are free of hats and coats and the next we have been wrapped up again. I am officially done with winter, please spring show yourself.
And so here are this months my family adventures…
We started the month with glorious sunshine at our favourite local hang out Trentham Gardens. We met up with Jenny from Lets Talk Mommy who has become an offline friend having met here in this online space three years ago. The sun shone, the children giggled and chatted away like they had been friends for years. We spent such a lovely few hours wandering around the gardens and look no coats or woolly hats…
The very next day we headed out to a local National Trust site – Biddulph Grange. Sundays are often what we call family days and this one didn't disappoint. Can you believe it was the day after the photos were taken above. It was so cold in comparison. Wandering around Biddulph Grange was so lovely, a refreshing change and certainly opened our eyes to visiting more National Trust sites. I'm looking forward to going back in the summer when it is in full bloom. I can only imagine how pretty it is. If you are local and haven't visited yet then it is definitely one to try, although this particular site is a little less interesting for littles – that is unless like us you have a map reader in your family. George took great pleasure in guiding us around the different countries and exploring each area.
The middle of February saw the start of lambing season and we couldn't help but visit The National Forest Adventure Farm to take part in their Help The Farmer Day. Feeding the little babies still bouncing around gaining their balance has to be the cutest moment of the year so far. The chuckles from George as they pulled on the bottle still makes me smile now. You can read our full review here if you fancy a snoop. Is this the biggest guinea pig you ever did see…
It wasn't long before we were back at Trentham Gardens to visit the new adventure playground. Capturing our days out in a few photos has to be one of my favourite past time, it would be so easy not to take a photo, not to capture a moment in time but honestly that would make me so sad. These photos really make me smile, watching him interact with Mr H – the smiles, the curls and the hot chocolate warming our hands was most definitely a highlight of this weekend.
And lastly, our mummy and son day on the last day of half-term. We had planned to visit Cannock Chase again but sadly little old Doris and her gale force wind knocked some of the trees down and made it unsafe to visit so on George's request we stayed local. We jumped in muddy puddles, squelched through the mud and climbed log piles, being five sure is fun. We ended the day with a Monster milkshake, enough calories to last you a month but oh my goodness just look at them. George went for the fun fair and I went for the peanut butter and jelly. Delicious.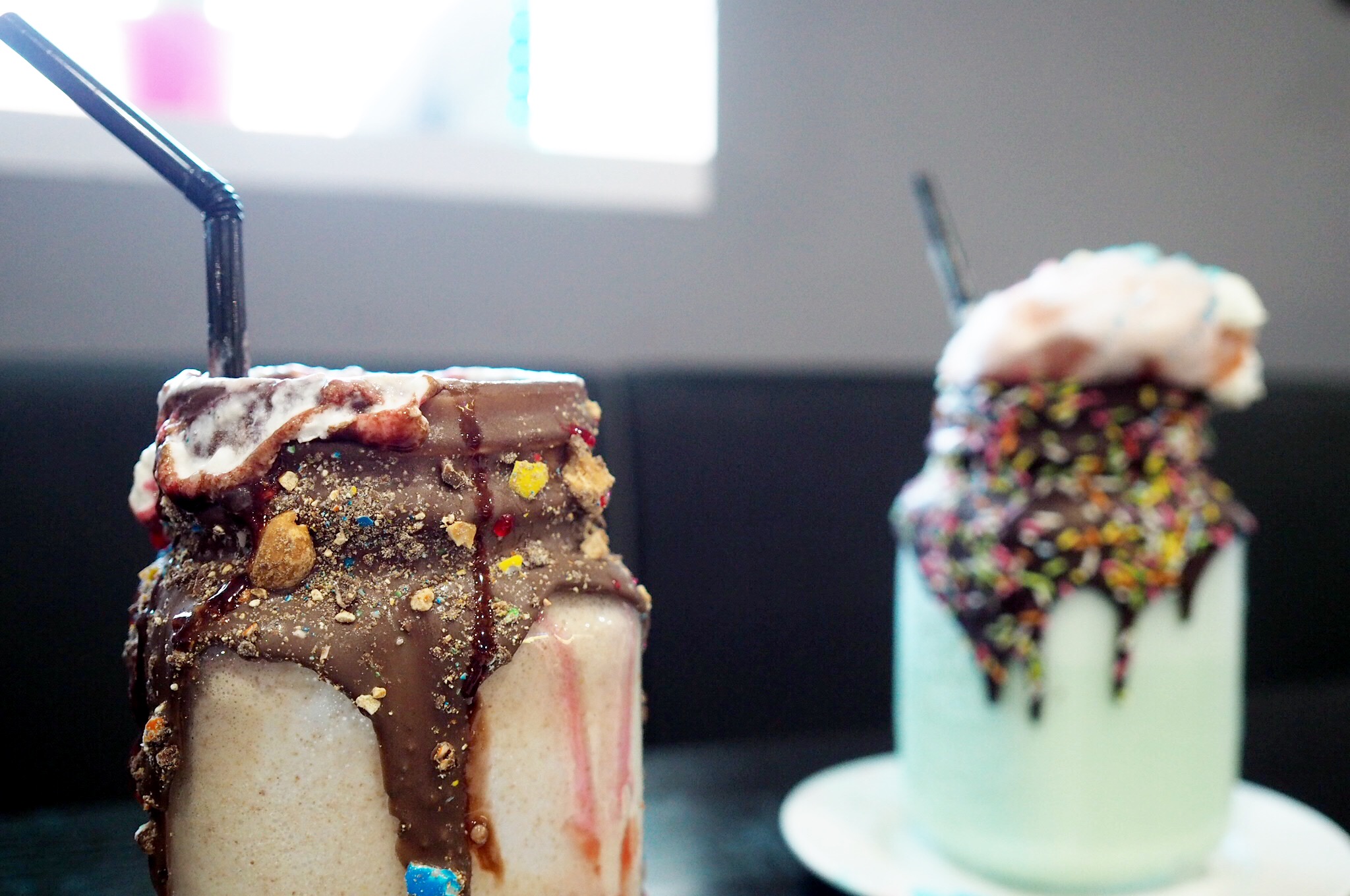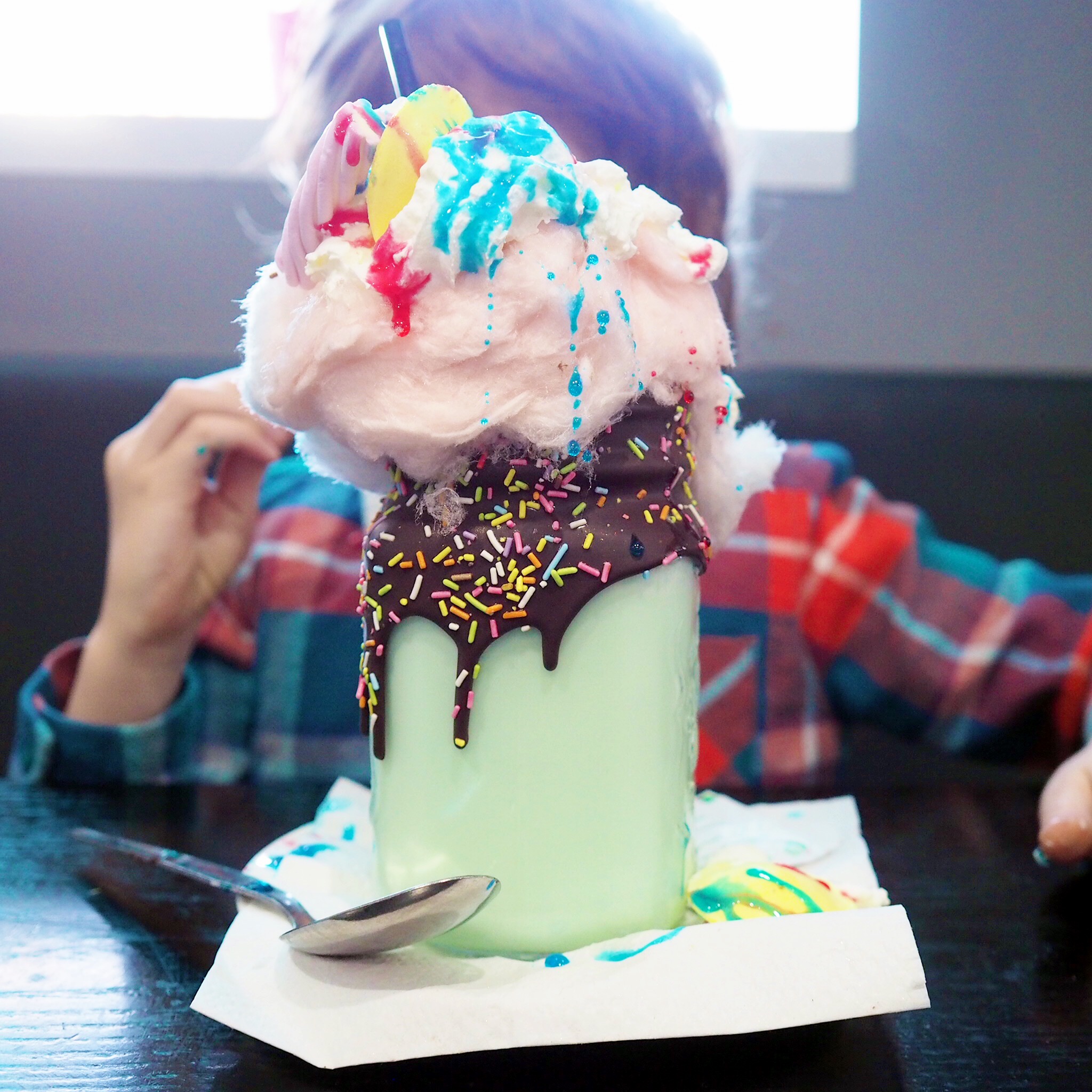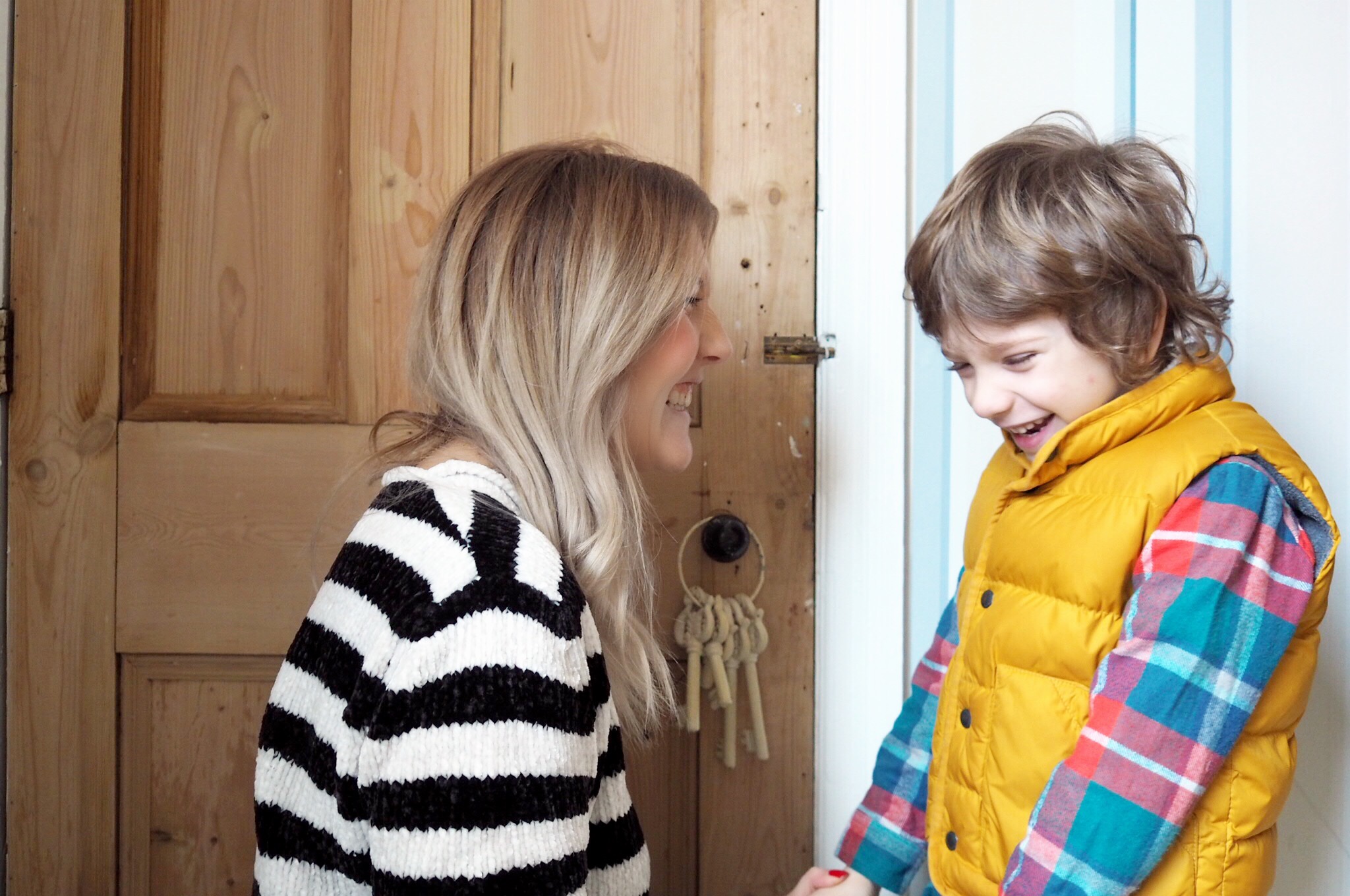 And that's our February. Already I am excited for our adventures in March. We are off to the beach next weekend which always makes me smile – we are celebrating Mr H's birthday so it should make for a wonderful start to the month. Once again thank you all so much for joining in with me in January. It would be great to see you add your February adventures below – grab my badge and I'll see you in the comments. I am really looking forward to reading through your family adventures. And don't forget to tag your adventures over on Instagram.
Loading InLinkz ...