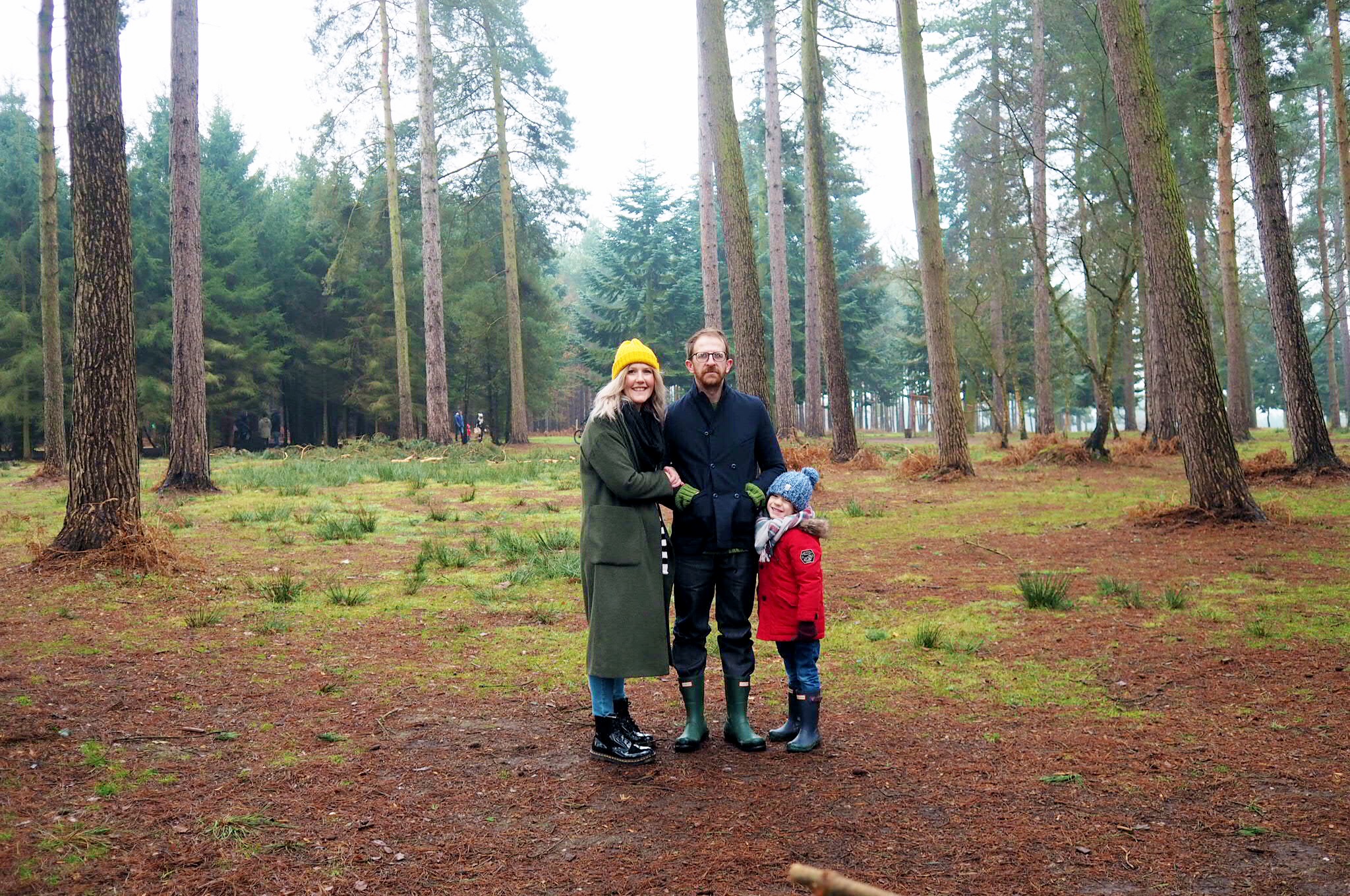 Time really is passing by so quickly. January has been a wonderful start to the year for our little family, and I am so excited to be joining in with this lovely project to record some of those special times. The month of January started with my birthday celebrations and has been filled with so many lovely moments since then. We have enjoyed the perfect blend of wonderful family days out exploring the woods as well as lazy days at home watching movies, playing games and drinking hot chocolate.
I think we have what you call a bloggers child. Our gorgeous boy agreed to join in with this months me and mine photo shoot on a recent day out to Cannock Chase, but only if he staged it. Oh how we laughed, but secretly I was so excited to see what he suggested. Apparently he thought it would be fun to have us facing away from the camera. I love that he wanted to get involved, and he took great pleasure in telling Mr H and I where we could stand before pressing the button on the remote. He couldn't help but chuckle to himself as the camera counted down, I love his cheeky little personality in these next photos.
We have had the best time in January. George has had a great start to the school term, he has been coming home with head teachers awards, so many stickers and best of all he has jumped a few levels in his reading which he is so proud of. We are too of course, it is actually his parents evening this week and already I feel so emotional about how far he has come in Year One. His current challenge is tackling his spellings, the written word will not beat us, we will get this. Together as a family we will overcome his frustrations with his spellings.
Mr H and I are both extremely busy with work, making plans for the year ahead and now have two holidays in the diary which is giving us both something to look forward to. I have some lovely collaborations with the blog this year as well as a couple of shopping trips with the girls and date days scheduled in the diary with Mr H. Excitingly so, we have two special weddings this year for close friends, Mr H is a best man at one and already I can feel the nerves creeping in. Both weddings are going to be so so lovely, I do love a wedding.
2017 promises to be a great year and I am so excited to see how it unfolds. And so, here are my favourite snaps from our little family day out…
I am adding this post to Lucy's #MeandMineProject over at her lovely blog Dear Beautiful.