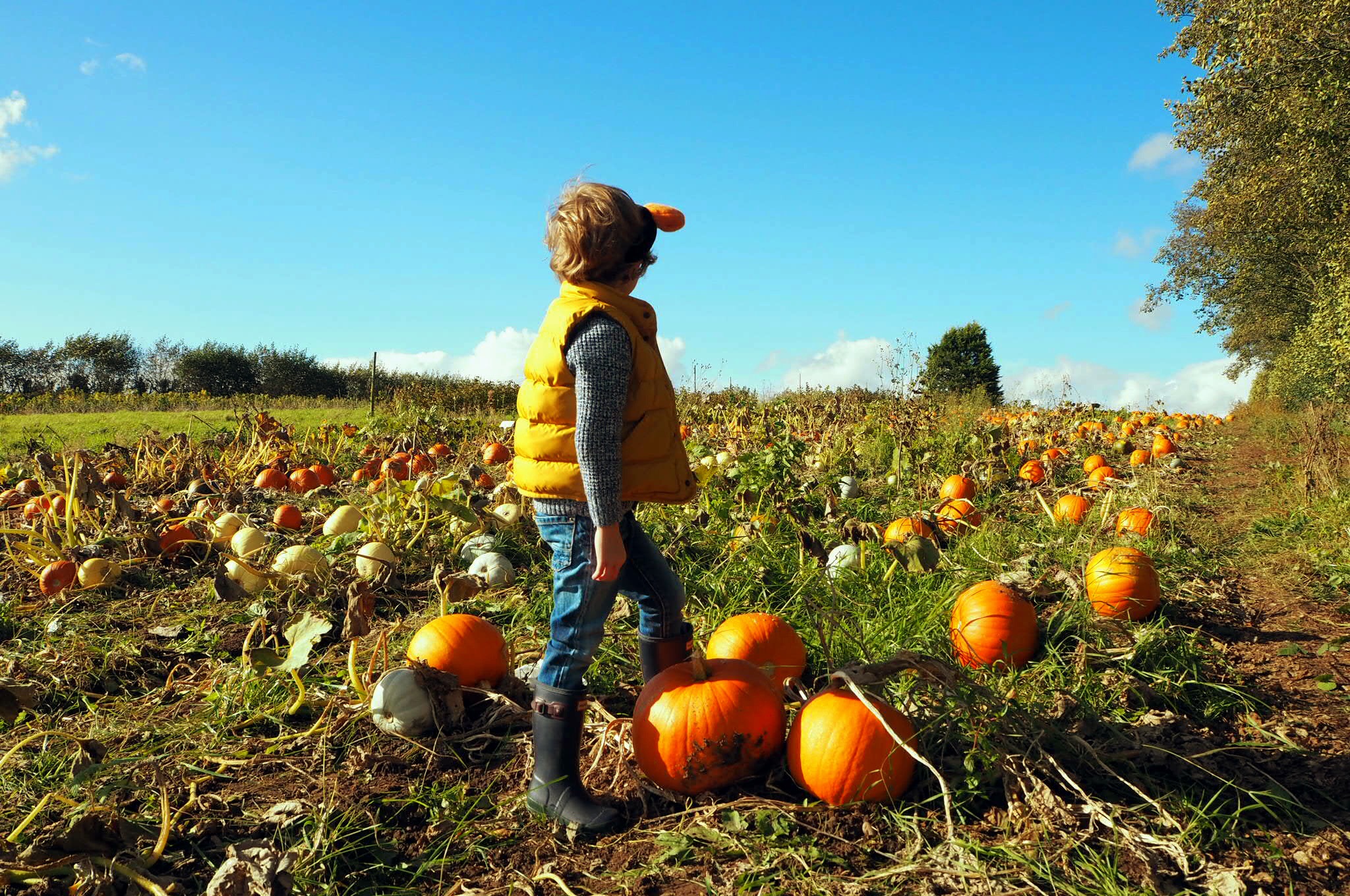 Another weekend, another beautiful Autumn day. This year Autumn really has won my heart, I think I say this every year but what's not to love. Bright blue skies and despite the drop in temperatures the sunshine keeps you from popping on your winter coat. I may change my mind in a few weeks when all the beautiful colours have disappeared, the skies are grey and we're trapped in doors watching the rain but for now we are making the most of the weather. It rained all morning here and so when the sun made an appearance Lil G was very quick to pop on his wellies so that we could make a dash to our local pumpkin patch. This was our third year picking out our own pumpkin and I am always amazed by how much fun he has. I forget just how much until the day arrives.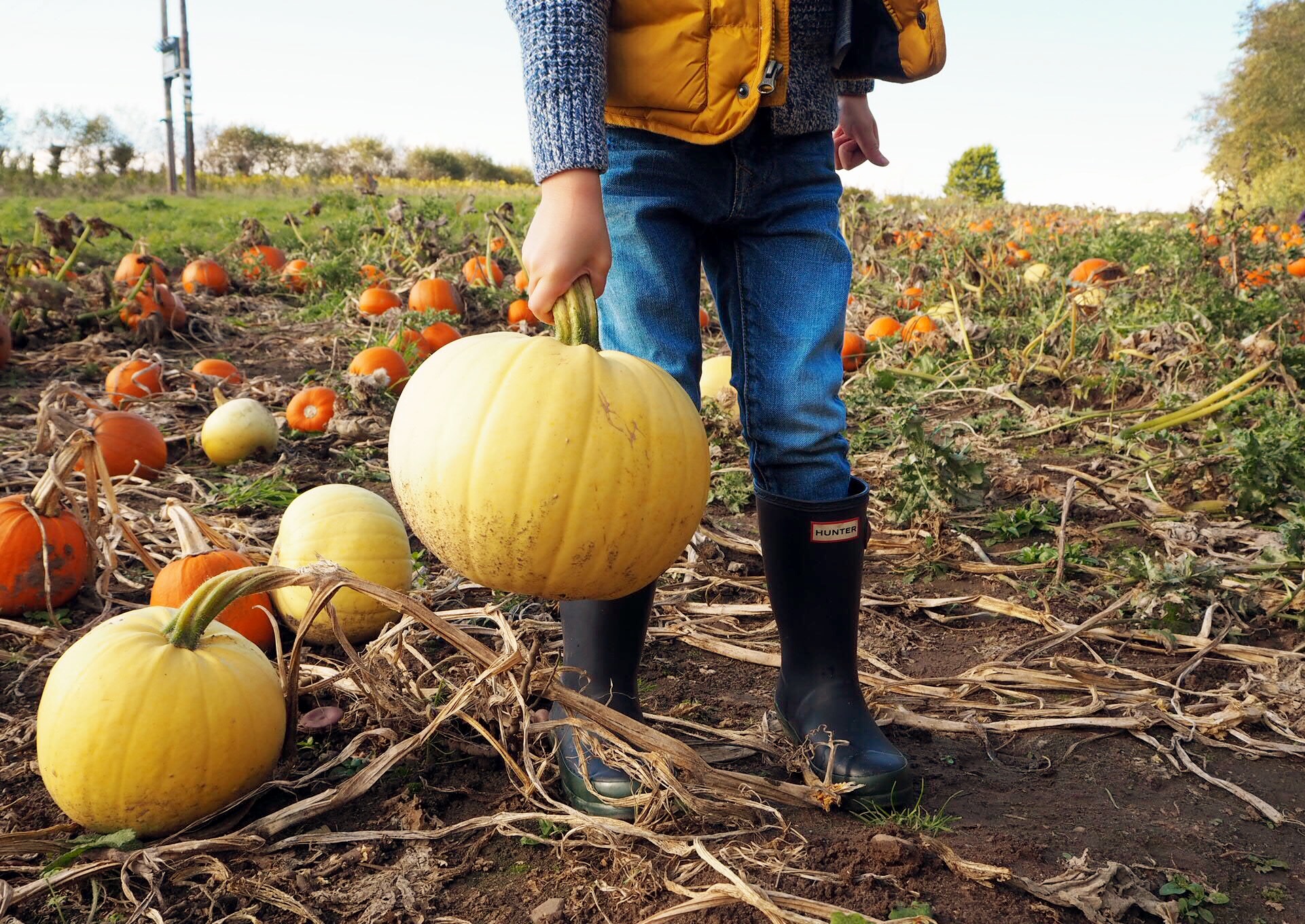 We normally drive out quite far to find a PYO pumpkin patch whereas this year the farm we visit each year to pick our strawberries has made its first pumpkin patch. And so off to Woore Fruit Farm we went. It's a really lovely farm, family run and you can tell that they put their heart and soul into developing the site each year. If you live nearby then it is definitely one to visit, perfect for half term and just in time for Halloween.
For as long as Lil G lets me I think we may have a little photo shoot here each year we visit. I actually took a little time to stand back and watch him this year as he was much more able to pick out his own pumpkins, this boy really does make my heart swell. He was determined to pick out his own and took great pride in choosing not one but five this year, all different sizes and colours filled our wheelbarrow. We have a beautiful collection and so I guess all we need to do now is carve them into some wonderful designs!  Ideas on a postcard please.
There are some days out which just disappear into the camera roll and then there are trips like this. We were only out for a short while but I know that we have made some really wonderful memories and even now I can still hear his little giggles as he attempted to push the wheelbarrow up the hill, trying his best but falling over with laughter. The perfect reason to make it a little family tradition. Here are a few more photos from our rather lovely trip out to a pumpkin patch…
Have you been to your local pumpkin patch to pick your own yet?
KA x