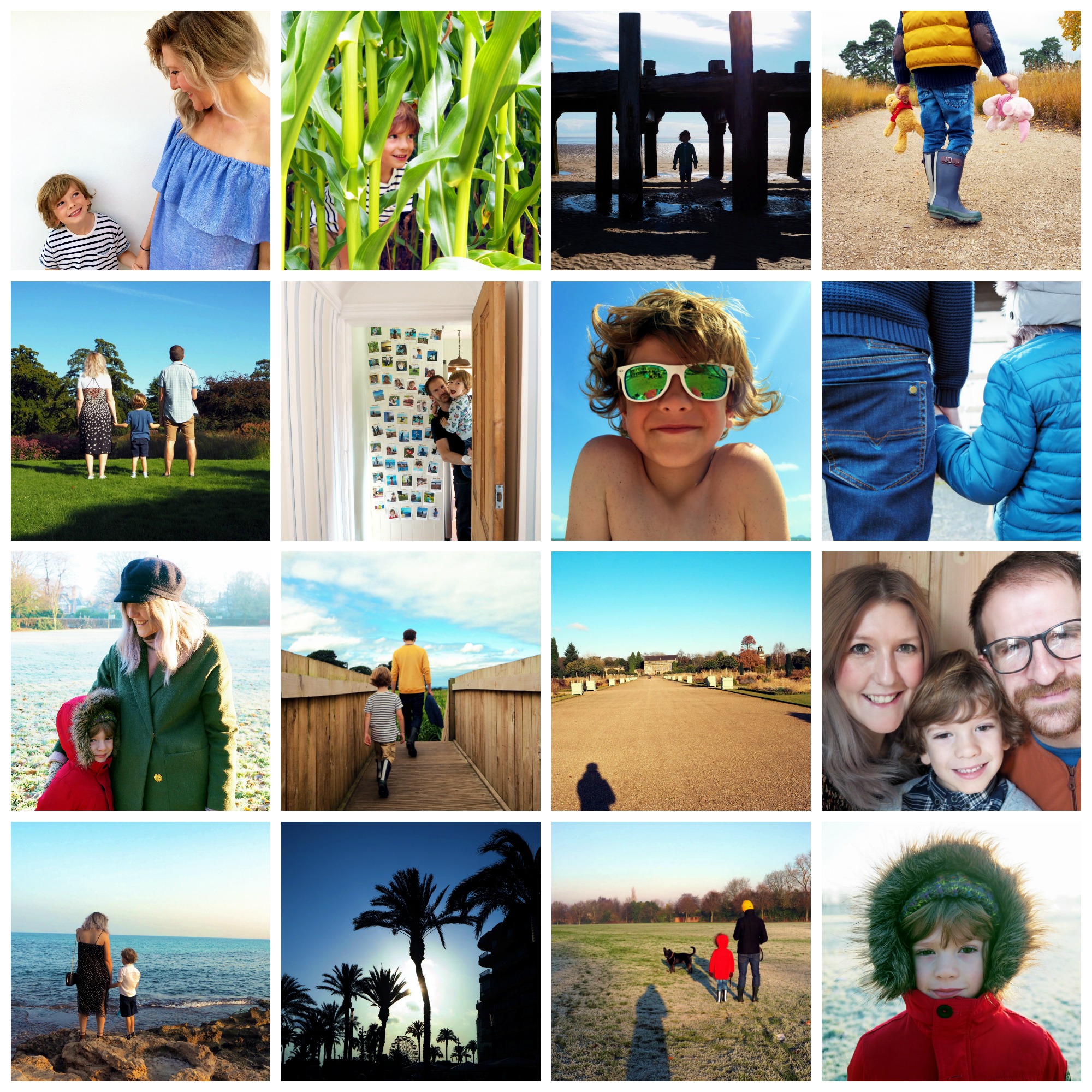 And so as one door closes another opens. A whole year has passed, I'm sure I say this most weeks if not days lately, time really is whizzing by. Whilst 2016 has had it's ups and downs in the world around us, for our little family it has been a truly wonderful year. We have enjoyed so many adventures as a family this year as well as an increased number of lazy days which we have all enjoyed having in our lives that little bit more than we did in 2015.
I feel so proud of this little family of mine, each day and week or even month and year we grow stronger as a unit. Lil G grows stronger in personality and whilst that brings with it its own challenges life as our little family feels blooming brilliant right now. As we look back through our year I can't help but feel so in love with my boys and our fur baby. I am always aware of how lucky we are to share so many memories together, which is why I was so excited to look back through our camera roll. It is funny how on the one hand we have all remembered the same moments in time but on the other we each picked out something personal to each of us.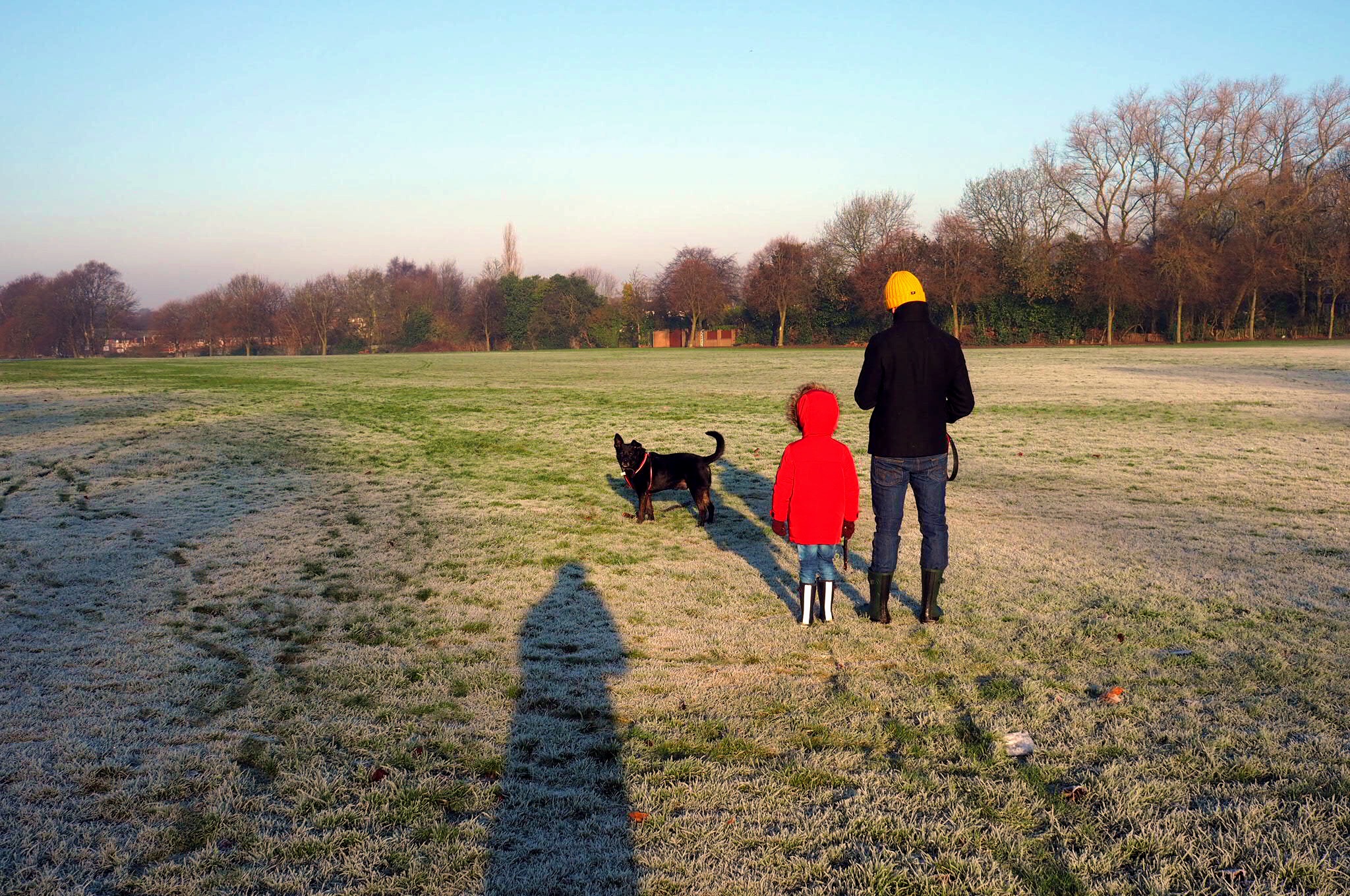 I thought it would be nice to look back through our year together here on this blog, as someone who loves to print our memories and write about so many of our adventures as a family it felt like such a lovely thing to do together. It was after all part of the reason why I designed this little space in the first place, to record life as our little family. Here are the moments our little family have chosen as our favourites of 2016…
January was a wonderful month, Mr H started a new job which meant two things for our little family. We got our weekends back as Mr H previously worked 6 days a week and more time, quality time. Time to enjoy the simple things to enjoy taking things a little slower, its the little memories that will last a lifetime.
Day dreaming about our new bathroom was how February looked as well as a controversial blog post about putting my phone down which resulted in my first online trolling experience, which was pretty awful to say the least, although I did get some amazing stats!
March saw Lil G take on his first job as a Great Little Trading testing team member as well a little family getaway to Blackpool. Beach trips are a huge favourite over here and Blackpool did look rather beautiful in the winter sunshine, despite Mr H and I being a little dubious I am so glad that we visited.
Ooh I hadn't quite realised how busy the start of the year was, April saw us heading to Harry Potter in London which Lil G enjoyed so much. As well as more seaside trips to our favourite UK beach in Lytham and lets not forget a personal post from me when I shared my thoughts about choosing to be positive.
In May we saw a little sunshine and headed to our favourite local spot Trentham Gardens for bare foot walks and mint choc chip ice cream. We also celebrated my new job and how being so much closer to home had a huge impact on family life.
June was one huge month as it was the month our gorgeous boy turned 5 years old. Whilst Lil G loved his birthday party at Flip Out I was left feeling emotional about my dear boy and how fast time goes.
And so it was July, our first school summer holidays and crikey did we have fun. So many days from this month and August come together as one. We made some fantastic memories at one of our summers night bbq's – our first festival as a family in Lytham and lets not forget all the little moments in between like pottery painting – a personal highlight for Lil G.
We went to our second family festival of the year in August which was really quite magical and lets not forget creating a photo wall to encourage us to print more photos – a personal highlight for me as in so many ways it made all three of us smile.
New beginnings in September as our gorgeous boy entered Year 1 at school but at least we had a great summer to look back on including our first family beach holiday in Spain.
I think its good to slow down every now and again and after such a busy summer we all enjoyed lazy weekends, breakfast dates and country walks followed by our annual trip to the pumpkin patch which was another favourite for Lil G.
And so the end of the year is in sight. November brought our little family tradition of picking out our Christmas Trees as well as woodland walks and hot chocolate.
Oh December – you were full of so much magic and surprise. Decorating Lil G's bedroom with a festive glow was so lovely, as well as a visit to see Santa and lets not forget our magical trip to Disneyland Paris (I haven't written about that yet). And lastly, our Christmas celebrations, three wonderful days cocooned in our little family bubble making memories and each other smile.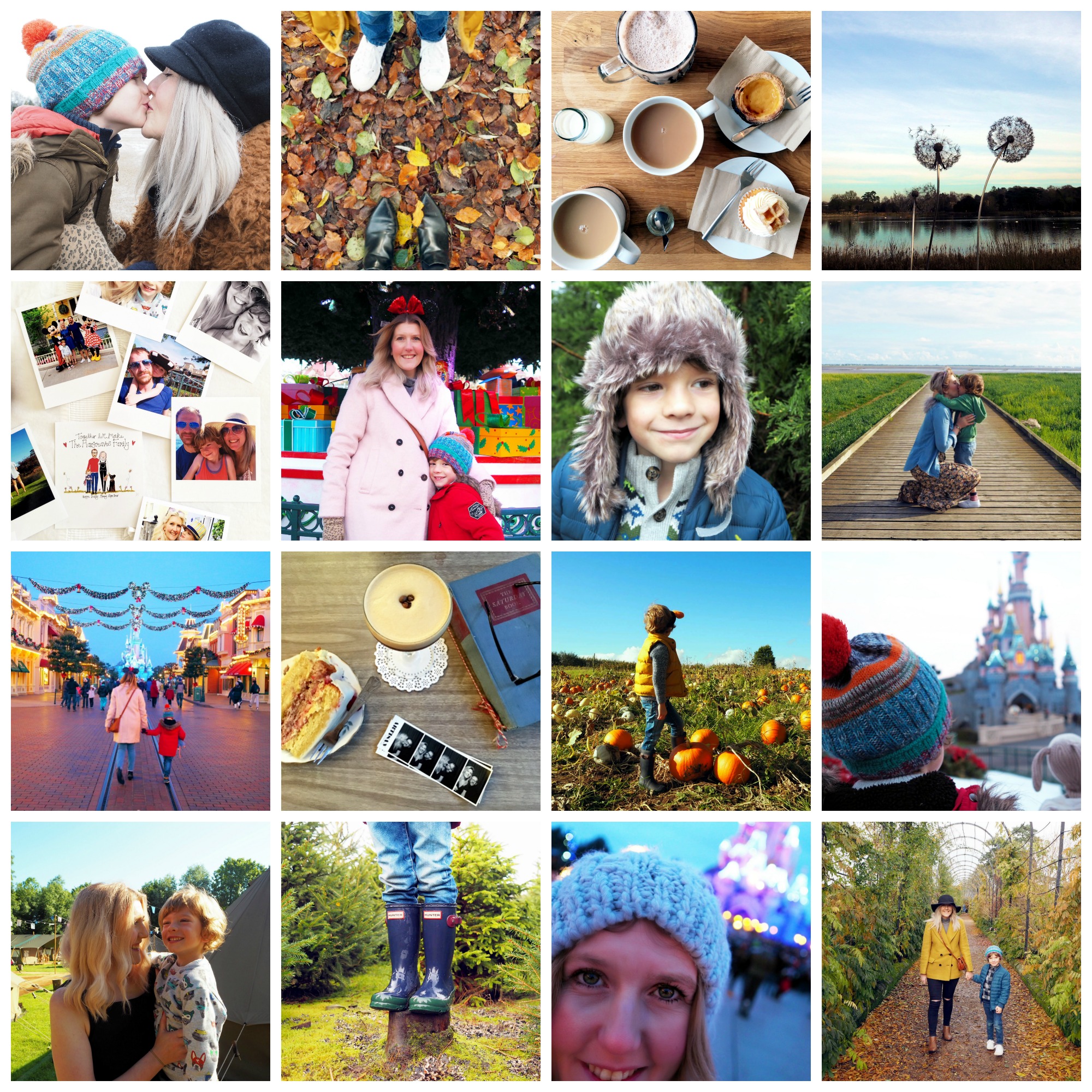 I have really enjoyed looking back over our year, although next year or should I say this year I think it's something I shall do in advance as I ended up reading all the posts again. Happy times and so many memories. And so, happy new year from our little family to you and yours.